Przystępne i przyjazne dla użytkownika narzędzie do zarządzania licencjami na oprogramowanie
Według IPR-Insights podstawą organizacji wydajnego procesu zarządzania oprogramowaniem jest wdrożenie jak najbardziej zautomatyzowanego systemu.
Nasz modularny, kompleksowy system SAM-Insights jest dedykowanym narzędziem SAM. Jego niepowtarzalne funkcje zostały zdefiniowane przez naszych ekspertów, posiadających złożoną wiedzę o licencjonowaniu, a także doświadczenie w audytach oprogramowania. Na bieżąco uaktualniana baza wiedzy zawiera schematy licencyjne największych dostawców, w efekcie rejestracja danych jest łatwiejsza, dokładniejsza i szybsza.
System, wspierający pracę license managera, zbiera dane o sprzęcie i oprogramowaniu, pozwala na pełne wdrożenie rejestru zasobów oprogramowania w przedsiębiorstwie, zapewnia wyjątkową funkcję inteligentnego dopasowywania licencji. Oferuje też moduły opcjonalne – zbieranie nieskanowalnych danych o licencjach, informacji o zapotrzebowaniu na oprogramowanie czy eliminację niepotrzebnego i nieuprawnionego użycia.
Moduły bazowe SAM-Insights
SAM-Insights jest systemem modułowym, poszczególne moduły SAM-Insights wspierają różne obszary zarządzania oprogramowaniem. (W ramach podstawowej licencji dostępne jest prawo użytkowania kilku modułów, które zapewniają dodatkowe funkcjonalności, ale wdrażane są na żądanie, za dodatkową opłatą).
Moduły opcjonalne SAM-Insights
W ramach systemu SAM-Insights oprócz wersji podstawowej, za dodatkową opłatą dostępne są także dalsze moduły opcjonalne. Moduły te zapewniają dodatkowe funkcjonalności:
Software Catalog (SWCat)
SAM-Insights moduł Software Catalog umożliwia stworzenie własnej firmowej klasyfikacji poszczególnych wersji oprogramowania.
Podstawę klasyfikacji może stanowić kategoryzacja programów (np. zabronione i dozwolone wersje oprogramowania) lub inne właściwości np. o charakterze operacyjnym. Kategoryzacja ma na celu umocnienie wagi aspektów operacyjnych i bezpieczeństwa w użyciu oprogramowania oraz ujednolicenie firmowego portfolio używanych programów.
Przed wprowadzeniem katalogu oprogramowania należy zdefiniować kategorie i zasady klasyfikacji.
Breach Mail (BMail)
Aplikacja BMail służy kontroli użycia oprogramowania niezgodnego z prawem, o czym powiadamia w formie wiadomości e-mail. Źródło danych zapewnia aplikacja do raportowania SAM-Insights, a wyświetlony wygląd dokumentów można swobodnie edytować przy pomocy wbudowanego edytora, obsługującego język HTML i opisy CSS.
Advanced Central Data Collector (ACDC)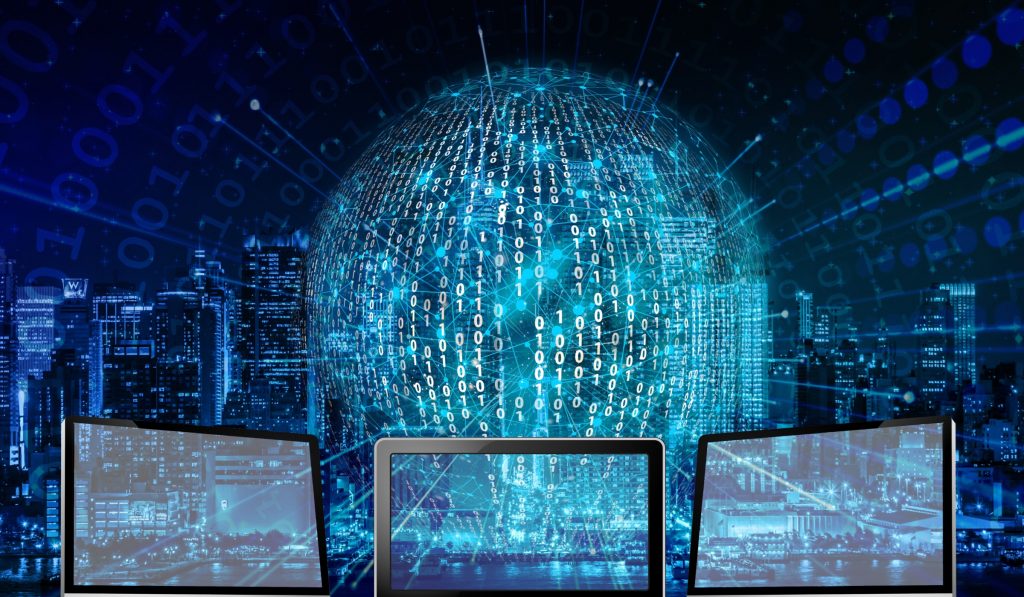 Dane licencyjne nie mierzone przez skanowanie
Dla zarządzania oprogramowaniem i licencjonowania wyzwaniem jest nie tylko złożone środowisko serwerowe, skomplikowana infrastruktura, czy jednoczesne stosowanie rozwiązań tradycyjnych i opartych na chmurze. W wielu przypadkach trudno nawet określić potrzeby licencyjne pozornie prostszych produktów po stronie klienta. Na szczególną uwagę zasługuje zgodność użytkowania produktów licencjonowanych nie na podstawie liczby instalacji, podczas gdy dokładna identyfikacja zakresu użytkowania oprogramowania wymaga pozyskania kilku danych, których nie da się ustalić przez skanowanie stacji roboczych i serwerów. Mogą to być na przykład:
metryki użycia produktów licencjonowanych nie na podstawie liczby instalacji (ale np. Na podstawie liczby użytkowników),
lista aktywowanych modułów danego produktu (np. opcje Oracle Database),
także dostęp do serwerów bez zainstalowanych komponentów (np. Microsoft Core CAL).
Często nie jest jednoznaczne, jakich danych potrzebujemy, czyli "kogo" lub "co" uznaje się za użytkownika z punktu widzenia licencji. Problemy może też stwarzać regularna inwentaryzacja i aktualizacja danych związanych z użyciem. Dokładne określenie potrzeb licencyjnych jest możliwe jedynie w oparciu o wszystkie posiadane informacje o licencjonowaniu danego produktu, zrozumienie warunków EULA, oraz analizę danych związanych z użytkowaniem.
Wspólnym mianownikiem jest tu możliwość pobrania danych z określonego źródła, choć same metody są już zindywidualizowane, przy czym wcześniej można to było zrobić tylko ręcznie. Z pomocą odpowiedniej aplikacji SAM można automatycznie zbierać i rejestrować dane, eliminując udział człowieka.
Nowy moduł ACDC o unikalnej funkcjonalności
ACDC, czyli gromadzący dane moduł centralny SAM-Insights, służy do pobierania tych danych i zapisuje je automatycznie w bazie danych SAM-Insights, gdzie system podstawowy jest w stanie je zinwentaryzować i traktować jako użycie nie oparte o instalację, czyli NIBU: Non-Installation Based Usage.
Użycie ACDC umożliwia automatyzację pobierania danych i regularnych aktualizacji, zastępując manualne operacje z udziałem człowieka. W ten sposób ACDC sprawia, że odpowiedzialni za regularne pomiary użycia oprogramowania specjaliści i administratorzy aplikacji, zamiast zbierania danych, mogą się skupić na optymalizacji procesów zarządzania oprogramowaniem i zasobami licencyjnymi.
.
Software Request Module
Samoobsługowy system zamówień oprogramowania (Software Request Module)
Przy pomocy opcjonalnego internetowego modułu SAM-Insights Self Service użytkownicy mogą zgłosić swoje zapotrzebowania na oprogramowanie za pośrednictwem lokalnego intranetu. Zgłoszone zamówienie przechodzi przez uprzednio zdefiniowany proces zatwierdzania, obejmujący np. przełożonego osoby zgłaszającej zapotrzebowanie, kierownika bezpieczeństwa oraz osobę odpowiedzialną za zarządzanie oprogramowaniem.
Po zaakceptowaniu zamówienia w systemie SAM-Insights następuje dedykacja wnioskowanego oprogramowania do użytkownika.
ORCA for SAM-Insights
In the case of Oracle Database products, license need is not solely defined by installed functions, but internal configurations and hardware environment also must be considered. Based on most users' opinion, not only non-compliant usage carries considerable financial risk due to the intensive audit activity of Oracle, but also its opaque license terms, and the ease of switching on unlicensed database options (without notice regarding license fee implications).
IT teams responsible for running Oracle installations would clearly benefit from ORCA for SAM-Insights, an independent tool that helps in monitoring actual product usage and licensing demand based on Oracle's licensing policies.