Our clients share their thoughts on the licensing issues they faced and the results of the IPR-Insights project at their company. We hope that these first-hand insights make the ins and outs of software asset management more tangible. If you are interested in any of them in detail please send your request by the form below.
Multiple yield by software asset management – multiaudit service and SAM-Insights at CIB Bank
With the expert support of IPR-Insights, we can be sure that no vendor audit can cause us trouble. Using information from SAM-Insights, we optimized our license procurement costs by 10% during the last renewal of Microsoft ELA. – Zoltán Varga, Desktop Support Manager, CIB Bank Ltd.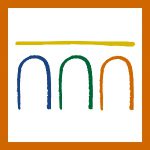 The more SAM, the more insights – Software Asset Management review at evosoft
Experts of IPR-Insights belong to the most outstanding professionals of their specialty. Their competence was also proven during the audit performed at our company. Thanks to the professional cooperation of IPR-Insights, we can be certain now that we succeeded to harmonize our software asset management processes with legal requirements and expectations of software vendors. – Péter Nagy, Chief Technology Officer, evosoft Hungary Ltd.
Complete knowledge and control of corporate software usage – Software Asset Management at KILEN
We needed professional consultation regarding monitoring software usage in our plant. Most of the software is classified as advanced engineering applications. Experts of IPR-Insights Poland evaluated our resources and software compliance with purchased licenses. They proposed improvement of control and management of software, namely they recommended tools we need to meet our needs. This way we can be sure we are using the software legally. – Anna Kowalska Wątor, Project Manager, "KILEN" Co. Jan Kowalski
A peaceful dream of the License Manager – implementing

SAM-Insights system

at Sodexo
Thanks to SAM-Insights, we have become able to use only properly licensed software, and have also developed processes that allow us to maintain compliancy. The software asset management system provides us with information that help to manage our cost optimization and change management processes in the future. IPR-Insights, the developer of the solution, has also proved to be a reliable partner as a specialist in this field. – Tamás Márton, CIO of Sodexo Motivation Solutions
Stable background for successful software asset management – software inventory at Volksbank
We've never been such up to date regarding the Microsoft licenses used by us, and that implies several advantages beyond compliance. We established a strong base for developing our software asset management and for improving our processes which ensures us to be able to overview our IT infrastructure comprehensively. – Ádám Szombathy, IT Technical System Administrator, Volksbank Hungary Zrt.