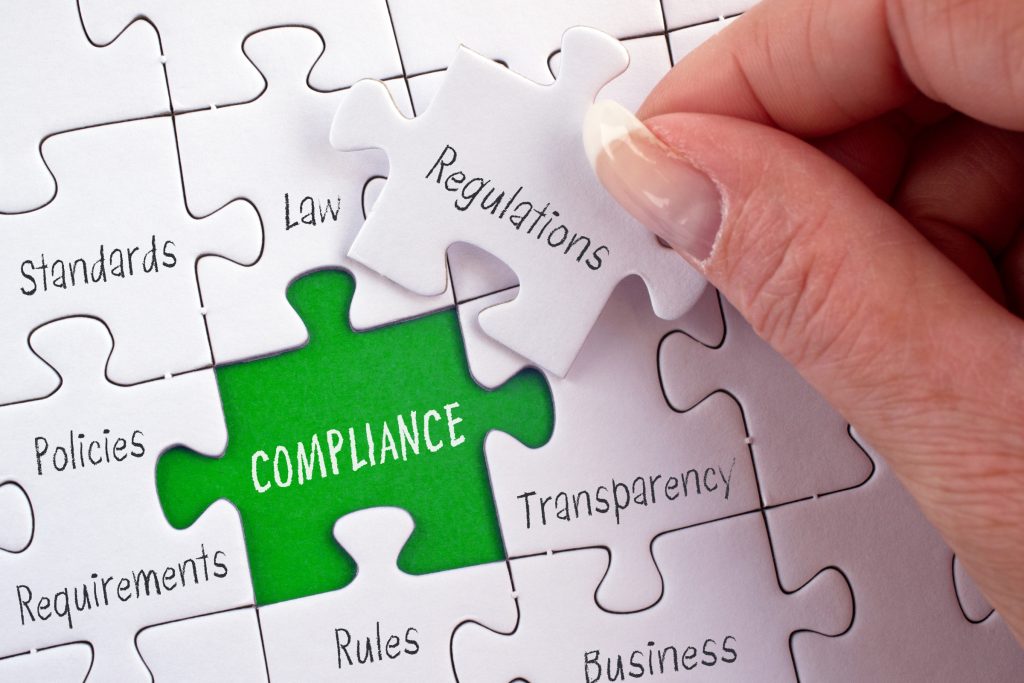 Software Asset Management (SAM) of a company is a complex area, as the knowledge of the relevant IT, accountancy and legal aspects and provisions, furthermore, understanding the relationship between the mentioned fields is necessary to operate SAM properly. Therefore, software asset management became an independent professional field. The full or partial assembling of this special knowledge and the continuous improvement of the acquaintances mostly is not economic within a specific company.
IPR-Insights owns comprehensive experiences and service portfolio which covers all the SAM procedures of a company, so IPR-Insights can provide specific service on a one-time basis, furthermore, complex software asset management projects worked out to the company?s special requirements or it is able to operate the SAM procedures fully or partially.
If you are interested in the maturity level of your organization's software asset management processes, please download our maturity model description.
Enterprise SAM
Many questions and problems arise in the course of creation and operation of corporate software asset management procedures, which can be supported effectively on the basis of the knowledge of diverse software asset management procedures and related areas (IT, law, accountancy, corporate management etc.) or by comprehension of licensing policies and requirements of numerous software vendors/developers. Assembling and continuous improvement or just preserving of this knowledge can burden the company, and can decrease the resources of the basic activities.
The consultants of IPR-Insights are the experts of the mentioned areas, who own comprehensive experiences and appropriate software asset management practice. They are aware of the tried and tested "best practice", the possibilities and the occasional pitfalls of the areas and the labyrinth of software licensing, so they can help you to create appropriate and company-specific solutions and to optimize software costs of the company.
Our experts – without completeness – provide the following services:
Creating software asset management strategy as part of the IT strategy
Procurement consultancy
Drafting specific software license agreements
Regulation of in-house developments
Software outsourcing agreements and regulations
Consultancy in vendor negotiations and other disputes
etc.
Software Inventory
Whatever management decisions we make, a basic question certainly emerges: 'What kind of assets do we currently have?' It sounds simple. However, when it comes to managing IT decisions, especially software-related ones, the picture is far from simple.
The ability to give a simple answer becomes doubtful when we think about it: in the case of software, we even need to refine the question. 'What kind of assets is in use and what kind of software licenses are granted currently?' These two sets match rarely by 100% accuracy.
The situation becomes more complicated if the experimental fact is considered, that an average medium company or an enterprise use thousands of different software products nowadays, which are manufactured by hundreds of vendors. To survey this infrastructure completely – including the inventory of hardware and hundreds of software products installed on the computers, furthermore the arrangement of presented license documents and analysis of divergences – appears frightening job for a company that has limited IT resources.
Consultants of IPR-Insights have gained experience of several years in creating software inventories, and, in the course of this inventory, they execute the following steps in cooperation with the customer:
Step 1: Collection of hardware and software data over the network and/or by manual data collection
Step 2: Creation of physical license inventory
Step 3: Processing of the presented licenses and invoices
Step 4: Comparison of software usage and software assets, analysis of divergences
SAM Policies
Software asset management can deal with diversified procedures in the life of a company, so similarly to other management procedures, SAM procedures cannot be operated properly without appropriate regulation background. In the case of SAM procedures regulations have high importance, because these make it possible for the corporate management to decrease the risk of unintended mistakes and intended legal infringements and to delegate a part of their responsibility to other participants in the procedure.
If this area is intended to be regulated, further to the preparation of software usage policy and software asset management regulations, these regulations should be embedded in the actual regulation environment, or, if it is necessary, other related areas should be regulated as well.
Consultants of IPR-Insights gained practical experience in creating software asset management regulations at many companies in the last few years. Using this experience our consultants can support your work by providing the below services:
Audit of software asset management procedures
Creation and on demand modification of responsibility map
Revision of software asset management regulations
Creation of software asset management regulations and procedures
Regulation of in-house developments
Creation of software outsourcing contracts and regulations
SAM Systems
For following appropriate software management practice, all of the hardware and software assets should be surveyed, which can be an enormous task even for a midsize company. The surveyed data change and become obsolete quickly, however, there are many company procedures that require correct and current hardware and software data.
Most frequently, the claim arises as IT claim, because these data are necessary to plan projects, make changes which fit business demand and execute other IT procedures.
Besides the IT area, the business processes of the company require these data continuously as well since these are essential to prepare and follow the budgets, plan new IT procurements or to comply with the accountancy obligations.
Finally, such third-parties also have to be mentioned, i.e., for example, the vendors and developers of the used software products, or the authorities which can require such data from the company.
With regard to the above-mentioned facts, IPR-Insights recommends introducing a convenient software asset management system for working up and maintaining software asset management. IPR-Insights provides the following services with the system:
Delivering software asset management system
Introducing software asset management system
Operation and support of software asset management system
Identification of unknown software products
Our proprietary SAM system was created on the basis of the concerning standards and recommendations, practical experiences of several software asset management projects and compliance audits.
Procurement Optimization
Based on our experience, 70-90% of our new customers purchase their software licenses in a less beneficial way than it is possible. The extent of this difference for a given procurement can be up to 40% and it might stay on this level for several years because of the maintenance and support fees due afterwards.
The underlying causes are numerous, but the most obvious reason is no doubt the lack of comprehensive information from software vendors and developers. It?s not surprising, because while the right owners compete with each other by offering seemingly more favorable licensing programs for their customers, their primary interest is still maximizing their own profits, for example by keeping the final prices high.
In addition, the information is changing as quickly that makes nearly impossible for IT professionals to keep up with the daily changes.
The Procurement optimization services of IPR-Insights are based on the nearly 20-years-experience of our professionals acquired in the software licensing field. Our staff is thoroughly knowledgeable in the areas of the different licensing solutions. Furthermore during the more than 10 years of operation of IPR-Insights they accumulated significant practical experiences in various vendor discussions when the company represented its clients' interests. This accumulated knowledge and experience is embodied in a know-how and the application of this know-how could result 20-40% less software acquisition costs.
Before demanding this service several typical questions come up from the clients, thus we draw your attention to the following:
– our company is not interested in selling other developers?/vendors? software licenses in any ways, thus we do our job independently form the right owners; in the course of providing our services we take only our customers? interests into consideration;
– we reach our results by 100% legal proposals that fully comply with the given vendor's licensing policies;
– we do not reach our results merely by reducing the number of licenses (however if we realize legal and feasible possibilities by this method, we include them in our proposals).
Software Audit Support
Organizations operating significant IT-infrastructure are affected by more and more licensing changes. According to our research, the world trend is also prevalent in the region that companies face more and more frequent vendor audits – 2/3 of responding companies were affected!
Most active auditors tend to offer complex licensing models for their often inescapable  – being quasi-industry standards – software products. These vendors often have quantified audit revenue plans:
There was a year when half of Oracle's new database license revenue came from audits
Microsoft audits enterprise clients in every third year
IBM has a separate department dealing with audits
SAP audits clients online continuously
After several acquisitions, Micro Focus, which has an extensive portfolio (eg HPE), is increasingly active in auditing.
The audit process often requires more financial and human resources than planned, and its length might exceed 1-3 months – taking more than 100 hours of the IT department's precious time.
About one-fifth of the companies accept vendor consultation to prepare, which is typically "free," but the vendor's consultant, understandably, attempts to remedy the identified incompliance merely through license purchases. Thus, the user indirectly pays multiple costs of the consultation.
IPR-Insights supports clients as an independent consultant. The sooner we start working together, the more costs and risks can be eliminated! If software asset management starts before the audit request, then there is the greatest chance for overall optimization. Although the time frame is narrower, we can also help after the audit notice. If the audit is done, space is narrow, but the incompliance defined by the software vendor may still be reduced. IPR-Insights offers several types of support:
continuous license reviews,
proactive preparation for vendor audits,
expert support during vendor audit, and
Software Audit Protection Shield program.
If you are interested in the Top 5 Risks that threaten users are if the auditor arrives earlier than the licensing consultant, download our presentation!
License Reviews
Only regular license reviews can ensure the maintenance and improvement of the quality of the software asset management procedure. Similarly, revisions can help to respond to the question whether the company complies with the software asset management recommendations and standards (IT Infrastructure Library – Software Asset Management, ISO 19770: Information technology – Software asset management, etc.), and where changes and improvements are necessary.
IPR-Insights provides complex audit projects which fit the requirements of a specific company and comply with the industrial recommendations.
Compliance with the recommendations and standards also provides a reliable basis for the organization to successfully comply with the contracted software use and licensing requirements during vendor audits.
If you are interested in the Top 5 Risks that threaten users are if the auditor arrives earlier than the licensing consultant, download our presentation!
Preparation for Vendor Audit
Unlike the unexpected costs of vendor audits, planned and realistic costs of proactive software management can be integrated into tense IT budgets, és hatékonyan csökkentik a kockázatot és a licencköltségeket is.
The risks and outcomes of an audit can be significantly influenced by preparation, ie a proactive software management approach. It is important to note that any "help" offered by vendors is not selfless: preparation tools offered primarily aim for license sales. Only an independent licensing consultant and a vendor-independent SAM tool can guarantee that you pay only the license fees that meet your company's real software needs – no more no less.
Ideally, preparation begins of your own accord, well before the formal audit notice is received. This gives you more time to assess your actual software usage needs and compare them to your current software usage and licenses you have purchased.
The duration of the task is influenced by organizational capabilities and software vendor(s), but for a larger organization, it is worth counting for at least 12 months, as a lot of data outside the daily routine must be collected, that can hardly be automated or requires research. The underestimation of the necessary costs is as general as that of incompliance.
As an independent consultant, IPR-Insights helps you develop a proactive software asset management approach and develop SAM processes that allow you to be prepared for software vendor audits. Ready-to-use, accurate reports can be presented to the vendor's expectations with the help of a SAM tool, with minimal time, energy, and cost.
If you are interested in the Top 5 Risks that threaten users are if the auditor arrives earlier than the licensing consultant, download our presentation!
Expert Support During Vendor Audits
Receiving an audit notice usually causes a significant headache. From this time on, the user will be constrained by time and limited by opportunities, but this typically 30-45 day period is just about getting ready for the auditor's visit. IPR-Insights also provides support in this as well as in the negotiations with the auditor: our experts help our clients become aware of their real licensing status and reduce the auditor's information advantage to sit in for the meetings as an equal party.
For those who have not yet started software asset management or are in the early stages of the SAM process, there are many questions and tasks to be solved. What workload and duration to expect? Which products will be tested at all? How accurately do we know or guess what we are using? Do we have an overview of each installation? Do these software products belong to one or more areas? Who operates them? Do we know what licenses can cover what we use? What do we have a license for? To what extent can the incompliance move, if any? How should I prepare for the audit?
Those who are already advanced in software asset management are interested in the finer details of licensing and auditing. What has been the change since the last review? Are there any licensing traps that are unknown? Will there be any unplanned costs at all? What interpretation disputes can we expect? Should we advance planned infrastructure upgrades or other investments? How much will the data supply cost? How can we prepare for and provide data in the least disruptive way in our day-to-day operations, and should we tune in to the schedule? The more mature SAM practice is also beneficial in terms of numerical audit results, and serving information needs is less disruptive to normal operations and therefore less costly.
It is the client's obligation under the license agreement to cooperate with the auditor, and this can only be limited in extreme cases. This may be the case if the investigating vendor is interested in non-relevant areas other than his own software or if the examination interferes with normal day-to-day operations.
The audit exploration phase provides a picture of where, how much, and what features of the vendor's products are being used, which ones are within the scope of the audit, and how well they fit into the intended use. The more structured the organization, the more organizational and infrastructure pockets, nooks and crannies may occur where something unexpected can be found, and these details are of great interest to auditors.
The role of the evaluation phase is to determine which licenses are best covered by the identified use and to compare them with the license inventory. However, optimized licensing will only be sought by the user and/or independent consulting partner, not by the auditor as the cost is borne by the end-user.
having discovered the expected incompliance, the financial preparation phase follows, which determines what level (e.g. regional, global) decision or support is needed for the solution. Addressing outstanding incompliance may involve postponing or canceling planned improvements.
In preparation for the negotiation phase with the auditor, it is important to clarify (or even quantify) what we want to achieve and what we are willing to let go. We also need to know what the opposite party is aiming for and what they are expected to respond to each of our steps.
The definitions of some license agreements are imprecise in their practical use, and the vendors tend to interpret the points at issue to their advantage. Clients, as equal parties, have the opportunity to interpret factually unclear concepts in contradiction with the vendor's idea, as the difference in list price can be huge. The value of actual use must be paid for, but nothing that goes beyond that, or that cannot be deduced from the contract or is not based on facts.
Vendors have different attitudes in dealing with incompliance. Some allow you to purchase licenses during the audit, while others, especially ones applying external audit firms, freeze the status at the start of the audit, both on the license and on the usage side.
The software auditor (vendor or agent) is trying to make statements that cost money to the client. He is not an independent expert – he is interested in finding incompliance. In addition, some vendors stipulate that if the difference between contracted and actual use is greater than 5 percent, the auditor's fee is also paid by the audited company, and that is also a significant expense.
It is important that the auditor does not have unlimited time to investigate: first, with less work, he focuses on promising points, the "low-hanging fruits". It is worth preparing for each vendor-typical trap situation with the help of an independent SAM consultant.
If you are interested in the Top 5 Risks that threaten users are if the auditor arrives earlier than the licensing consultant, download our presentation!
Software Audit Protection Shield
Protection against Risks of Vendor Audits
Software license and follow-up fees constitute an ever growing part of corporate IT budgets, meanwhile, vendors are auditing software usage and compliance more and more frequently. Compared to the unexpected costs deriving from vendor audits, the predictable and realistic costs of software asset management can be integrated into even tight IT budgets, and they effectively reduce risks and license fees, too.
Software Audit Protection Shield – Guarantee Program
Our new program – exploiting the potential of proactive software asset management – offers clients a safer protection against the risks of vendor audits than ever before. Based on conclusions of over 100 corporate reference projects, more than 15 years experience in software asset management, and our database identifying 100,000 products (6 million executable files) of over 20,000 software vendors, we can guarantee the maximum non-compliance (in case of audit) with the contracted vendor's expectation for our clients.IPR-Insights helps clients prepare for vendor audits, reveals any non-compliances (and helps in elimination upon request), and if the compliance report is false, pays the difference (till the limit specified in the contract)! Its collateral is secured by liability insurance.
Currently, the agreement is available for two vendors:
Audit Protection for Microsoft
Audit Protection for Oracle
You can learn more about the terms and conditions of financial guarantee in our flyer. If you are interested in our software audit protection program, please contact us, so that we can inform you personally about the detailed conditions of the guarantee!
Advanced SAM Support
Covering IT activities with external services or complete outsourcing of IT procedures is common practice nowadays. Many parts of software asset management (complete operation of the software asset management system, software identification, continuous maintenance of license inventory, creation of special reports, etc.) can be well supported by an external partner. Because of the requirement of special knowledge and quick changes in the software portfolio, it can result in considerable resource savings besides preserving the appropriate qualitative criteria.
IPR-Insights can provide customized administrative services for operating and maintaining specific parts of the software asset management procedure or the tasks of the complete software asset management procedure which can be executed by an external partner. Please check out our infovideo.
Continuous SAM Services
In accordance with the needs of the company, we undertake, among other things, the contractual provision of the following fields of SAM:
complete operation of software asset management (SAM) systems
software identification
continuous maintenance of the license inventory
creating individual reports
etc.
According to your need, you can choose from our portfolio covering the whole corporate SAM process.
Outsourced SAM
In addition to providing one-off services, IPR-Insights can perform partial or complete software asset management duties tailored to the specific needs of the client as an outsourced service, as well. If you do not intend to solve complex software asset management processes within the organization – due to their high resource intensity – our SAM outsourcing service provides you the cost and risk reduction benefits of software asset management for a monthly fee.
Complex SAM Services
IPR-Insights provides enterprise software asset management not only in its strict sense but also services that complement or even exceed the scope of daily SAM activities:
Organizations operating their SAM processes in accordance with the ISO 19770-1 standard on Software Asset Management have the opportunity to certify their operations. Our company offers ISO 19770-1 consultancy and implementation for companies but does not provide certification as this would result in conflicts of interest. (Certification can be done by a partner independent of IPR-Insights.)
In order to properly manage the legal risks associated with our software assets and minimize their cost and reputational impact, it is worth consulting with software law experts.
Software asset management also requires special expertise in accounting. Our consultants are at your disposal with the accounting review of software tools, the development of accounting recommendations for their management, and SAM accounting workshop.
SAM project quality assurance services of IPR-Insights provide support in areas like project methodology, risk analysis, training, quality control, process development, and evaluation based on ISO 19770-1 standard.
Specialists at IPR-Insights provide tailor-made and team-specific training and education on copyright and liability issues, software management, vendor license structures, and accounting. In addition, we have been conducting regular LicenseAcademy courses for nearly 10 years.
ISO 19770-1 Implementation
IPR-Insights has been keeping in view the international standards and recommendations since its establishment. Since the publication of ISO 19770-1 our company has been working with regard to this standard. In general, if a company wants to obtain an ISO qualification regarding a specific activity, the first step is the assessment of the actual status, the preparation for the introduction and the introduction of the standard. Following this, the assessment and the certification of the system come.
According to the international principle of "independence", the preparation-consultancy company and the certification partner cannot be the same. As our company is engaged in preparation and consultancy, we do not certify our clients, because it would result in incompatibility. Thus, the certification should be acquired from a partner who is independent of IPR-Insights.
Software Law Consultancy
It should not be overlooked in enterprise software asset management that software is intellectual property subject to special legal provisions. An up-to-date understanding of these features implies a specialization that is often not in the possession of even well-qualified by lawyers or corporate lawyers. It cannot be ignored either that legal expertise is worthless without the knowledge of the technology involved and reliable data.
The IPR-Insights legal team has up-to-date knowledge and extensive experience in software copyright, vendor license agreements, free software terms of use, licensing and vendor reviews, and in general, the civil and criminal aspects of compliant software use, and they receive widespread support from IPR-Insights Operator and Development Team.
In order to properly manage the legal risks associated with your software tools and minimize their financial and reputational impact, it is worth relying on software lawyers' support.
IPR-Insights consultants offer you the following services:
Legal advisory related to software copyright
Editing, reviewing, licensing software use (licensing) contracts
Representation of users in software vendor audits, user-side management of software vendor audits (communication with vendor and auditor, handling of data provision, privacy and confidentiality issues, resolution of identified incompliances, risk management)
Identifying and neutralizing FLOSS licensing risks using freeware
Software license transfer review, license agreement due diligence review
Consultancy with regard to the sale and purchase of second-hand software licenses, risk identification, and neutralization, documentation verification, and preparation.
Accounting Advisory
For the sake of the legal accounting management of software assets, the manager must know two professional fields: further to the concerning accounting knowledge, the appropriate IT acquaintance is also essential. This kind of professional knowledge combination is rare, or, if it is available, must be improved continuously.
Besides these, the area itself requires special accounting knowledge, with especial regard to those companies which procure software as affiliate of a multinational company group under an international agreement or distribute the licenses among more sites in the country. In the case of the various transformations, mergers, acquisitions, terminations, successions is typical that the management of software assets often falls into background, so the company can get into trouble unexpectedly.
For the sake of bringing the mentioned two areas nearer and avoiding the risks the consultants of IPR-Insights provides the following services:
Accounting audit of software assets
Making accounting recommendation concerning software assets
Accounting workshop
SAM Project Quality Assurance
Software Asset Management is a new field in Hungary, and, as such, projects are mostly run involving independent experts. Lacking inside expertise, it is difficult for Clients to verify that the project is heading in the right direction and it would meet its objectives.
IPR-Insights? experts have many years? experience in making SAM projects work, and field a sizeable body of knowledge of best practices that work in practice, the opportunities and risks, and, naturally, the ins-and-outs of software licensing. Armed with the knowledge of the local economic and legislative background in Hungary, and an understanding of the various operating setups of software vendors, IPR-Insights are ready to add substantial business value in a quality assurance role for software asset management projects.
Quality assurance services of IPR-Insights provide benefits in the following areas:
Review of draft project plans, methodology and approach, specifically highlighting risks
Training for employees involved
Quality assurance of project implementation, including participation in negotiations with suppliers, and ongoing risk management
Quality check of project products prior to acceptance, including examination of inventory against requirements, verification of license records, as well as assurance of accurate tracking of products which are not licensed on an installed instance (per device) basis
Contribution to design and implementation of software asset management processes
Enforcing ISO 19770-1 compliance requirements on suppliers, if necessary
Training
Our conviction is that training of the people who work in the SAM area and transferring the software asset management knowledge to them is essential for creating and maintaining appropriate software asset management procedures of a company. These experts have to know the licensing strategy of the software vendors and developers as well.
According to our experiences, only a few software vendors/developers organize trainings and further educations, where the software asset managers and other SAM actors can get acquainted with the licensing principles and practical information. If such trainings are provided by the software vendor/developer, these educations focus on the vendors'/developers' own licensing principles and practical information, so the of overall principles of the area – i.e. handholds to understand any licensing model, license agreement and price structure – cannot be studied this way.
Thus the experts of IPR-Insights arrange trainings with regard to the mentioned standpoints specified to the company needs in the following subjects:
Copyright and responsibility questions
Software asset management
Licensing models of the vendors
Accounting workshop